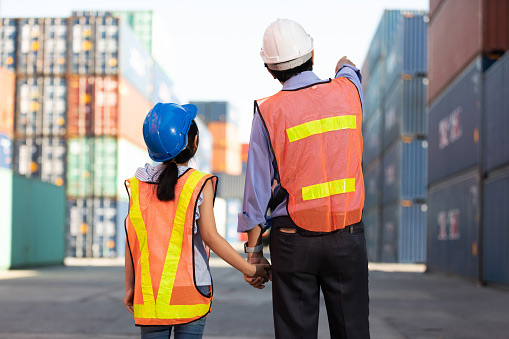 There are wonderful safety programs in place to provide guidance and information for employers. The responsibility falls on their shoulders to properly train employees so there is a lower risk of injuries. Such programs should be designed to specifically fit the types of tasks the employees provide to that company.
Over time, the safety programs should be modified. When new details come to light that offer better solutions, those changes should be implemented. When there are injuries, everything should be examined and evaluated closely. The information can be a learning experience, and an opportunity to further teach employees about safety. Better equipment and advances in technology all play a role in helping with reducing the risk of injuries on the job. At the same time, they are amazing tools to help create safety programs.
Employers don't have to create such programs on their own. They can get assistance and guidance. Covering all the bases lowers their liability and can help an employer get better rates on insurance. It can prevent them from paying costly medical bills or being fined for negligence. WorkSafeNB is available to provide information at 1-800-222-9775. They can also be reached via email at youth.coordinator@wsts.nb.ca.
NB Safety Council
The NB (New Brunswick) Safety Council is in place to offer safety courses for employers. They offer them in several languages too. Representatives will travel to various provinces at a low cost. There are many different types of courses currently available. If you are interested in any of them or have a specific need, you are encouraged to reach them at 1-877-762-7233.
They can help you with the programs you need for employees and dates to offer those training services. The cost of the training depends on the topic, location, and number of employees attending.
Some of the common safety topics covered include:
ATV training
Chainsaw safety
Defensive driving
Motorcycle safety
Traffic control signallers
Workplace Hazardous Materials Information System (WHMIS)
Health and Safety 101
Employers are encouraged to review the free Health and Safety 101 e-course at www.hs101.ca. This is a free course offered by WSIB of Ontario. It focuses on the fundamentals involved with offering a healthy and safe work environment. The program is fun and interactive, ensuring employees will stay focused on the information as they learn. If an employer is happy with this program, they can give employees login details to the site. They can require they complete this course as part of their orientation.