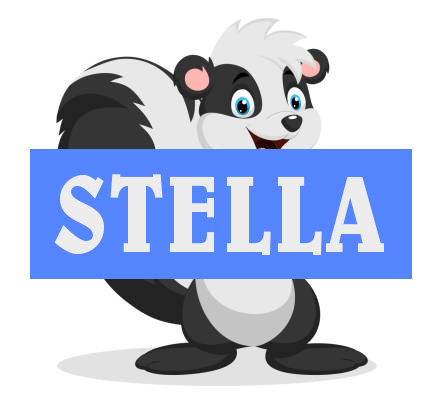 It is important for children to understand principles relating to safety and health. When they are interested in them and they accept them, they can make a conscious effort to be safer. This is the purpose of the Stella the Safety Skunk Program. This is an amazing resource, and it aims to help students ranging from Kindergarten through 4 th grade. The goal is to encourage reasoning and
logical thinking skills.
Many of the activities focus on the development for them to understand concepts that are abstract. At the same time, the program is designed to encourage moral behaviours and concepts. The idea is for them to feel comfortable enough to make mistakes, but also to learn from any mistakes they make.
This program stems from the need for applied learning and behavioural theories. Both of them suggest when these messages are presented to children from an early age, they can use them as a strong foundation to build upon. It increases their ability to understand and retain the information. It gives them skills they can put forth when they choose behaviours. Studies indicate such education based programs in schools need to start at an early age. The programs can advance through several grades, helping the students remember the details and implement them. Such information is a wonderful way for them to have the right information
relating to health.
The Stella the Safety Skunk Programs presents information for skills to develop. This is what makes it different from other programs that focus on just delivering information. This program is also easy to add to an existing program in the classroom without upsetting the routines in place. The lessons are created to help students develop basic skills and accurately apply the information to situations.
The learning is fun and interactive, so the children have fun as they learn the skills. The goal of the program is to get each student engaged in what is taking place. Part of the learning involves role play where they can model what they have learned. It gives them a chance to practice safe behaviours. At the same time, they start to see those behaviours as a normal way to react in given situations. The Stella the Safety Skunk Program is highly regarded, and it helps children develop a positive mindset regarding safety and health issues.